Milton S. Hershey founded Hershey's, the largest chocolate manufacturer in North America, in 1894. Initially, he opened a candy shop in Pennsylvania which had moderate success, but after six years of struggling, he had to close it down. He then attempted to sell candy in New York, which did not work out.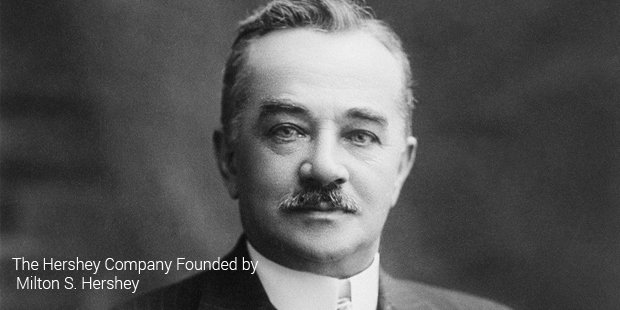 He returned to Pennsylvania and started a company that produced caramels made with fresh milk. After operating this venture successfully for more than two decades, he sold it for a considerable sum of $1,000,000, a substantial amount at that time. Hershey then decided to enter the chocolate business as he believed that chocolate would have a continuous demand in the future market.
The construction of a new production plant began in Milton Hershey's hometown, where he was able to easily obtain workers willing to work for low wages, making the location profitable. The company experienced growth due to the popularity of its milk chocolate bars. In 1896, Hershey built a new milk-processing plant and, after three years of hard work, developed the famous 'Hershey Process.' The 'Hershey's Kiss,' a mini hill-shaped chocolate, was introduced in 1907 and quickly became a huge success marketed throughout North America. Today, almost 80 million units of this chocolate are produced every day to meet worldwide demand.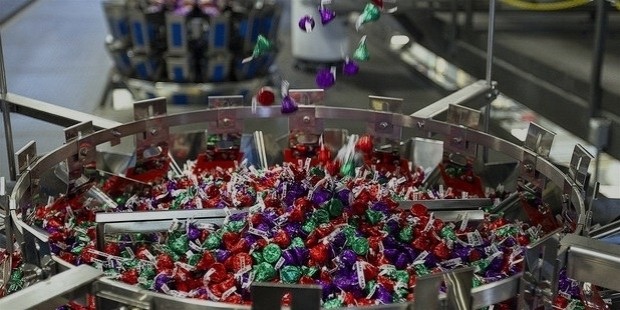 Over time, Hershey's introduced new and innovative products. In 1925, they released Mr. Goodbar, and in 1926, Hershey's syrup was introduced, followed by the Krackel bar in 1938. Harry Reese, an ex-employee of Hershey's, developed an assortment of candies in 1925 that became popular. By 1956, the company had annual sales of around $14 million, and its best product was the 'Peanut Butter Cup.' When Milton Hershey passed away in 1956, his company was sold to Hershey's for $23 million, which was a significant bonus.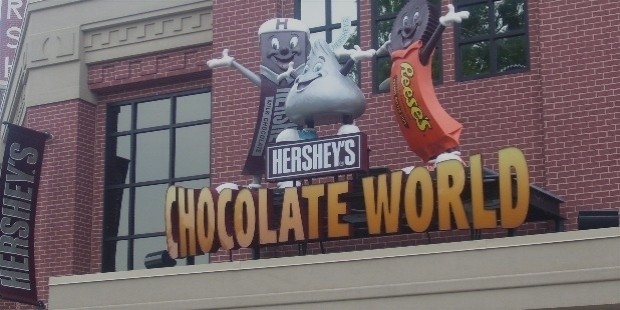 Bruce Murrie, a close associate of Hershey's, partnered with Forrest Mars to create a new company that would sell a hard sugar-coated chocolate called M&M. The M&M bar was produced using Hershey's chocolate. Eventually, Mars bought out Murrie's share, becoming the sole owner of the product. This company developed and grew to become Mars Incorporated, which is now Hershey's biggest competitor. Interestingly, even Hershey's competitors have thrived using Hershey's top-quality materials.
Today, Hershey's is one of the largest chocolate makers globally, with annual revenue close to $5.5 billion and profits of $500 million in 2010. The company now employs over 14,000 people. Starting as a small single chocolate supplier, Hershey's has become the all-in-one supplier for all of the world's chocolate needs. Hershey's is known for the quality and service with which it conducts its business, and its success has made it a product that very few Americans have not tried at least once in their lifetime. The founder's vision and philosophy are deeply ingrained in the immense success that Hershey's has achieved to date.